If your application for a German residence title like the Visa has been rejected, there are two possibilities to challenge the decision:
A.) Remonstration
You can remonstrate (file a "Remonstration") against the decision of the German Embassy.
The Remonstration is an informal appeal where additional information may be presented to the embassy in order to challenge its decision.
The Remonstration has to contain the following information regarding the identity of the person remonstrating:
– name, first name, date and place of birth and number of the passport.
– date of the rejection.
– the address of the person remonstrating, street name, apartment no., postal code, country, etc.
– if possible: fax number and/or email address.
– signature of the person remonstrating, authority (" power of attorney") if a third person is remonstrating.
Furthermore the Remonstration should contain the following:
– an extensive statement why the embassy should abolish its decision.
– an extensive statement about the reasons why the persons wants to visit Germany.
– documents supporting these arguments.
Please note that it is necessary to have comprehensive knowledge about German Immigration Law in order to write the Remonstration, if you want it to be successful.
B.) Administrative Court
If the Remonstration is not successful, the decision can be appealed to at the administrative court in Berlin.
Overview of German residence titles for third country nationals (non EU members):

If you need help with your immigration law issue, please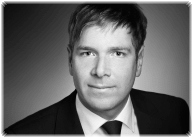 call Mr. Helmer Tieben. His main areas of expertise include immigration law, corporate law, debt collection and judicial representation among others. You can reach Mr. Helmer Tieben under
0049 (0) 221 – 80187670
.
German lawyers giving legal advice on German Immigration Law